Oct 1, 2017
Sohar To Benefit From Cotton Plant Investment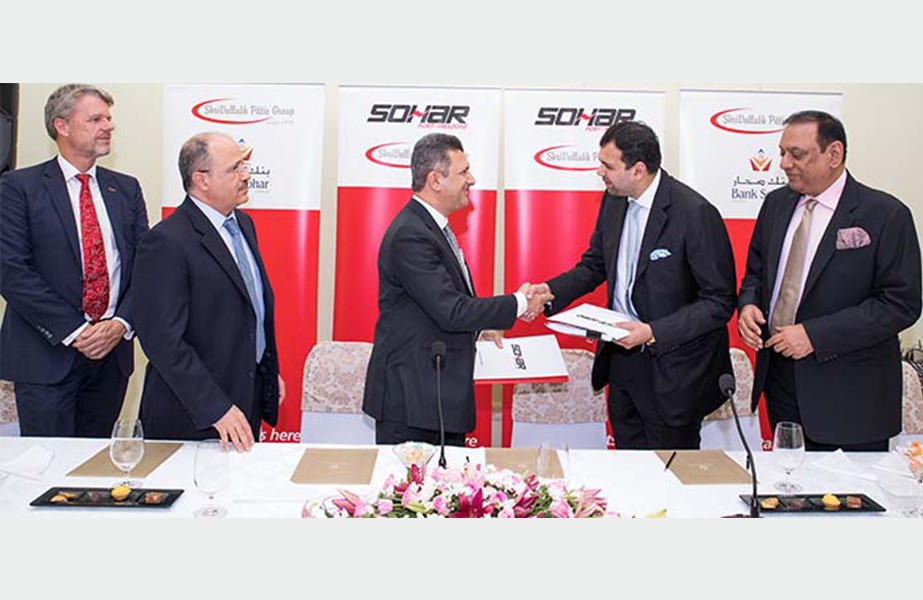 Executives from Sohar Port and Freezone and Shri Vallabh Pittie Group signing the land lease MOU
General cargo traffic moving through the port of Sohar in Oman is set to receive an important boost from a US$ 300 million investment by an Indian company, which is setting up the region's first major cotton yarn plant in its free zone area. Shri Vallabh Pittie Group (SVP), one of the largest manufacturers of cotton yarn in India and a global leader in the sector, has signed a land lease agreement, which it will use to set up a facility to manufacture a wide range of cotton yarn.
The plant, which is expected to start commercial operations later in 2019, will import 100,000 tonnes of cotton fibre annually through Sohar port, with around 50% coming from the United States and the remainder split between Australia and India. The plant will produce around 75,000 tonnes of finished yarn each year, which will be exported back through the port to China and other global markets including Bangladesh, Pakistan, Vietnam, Portugal and Turkey.
The new facility will be the first step in establishing a textile cluster in Sohar Freezone. Downstream investments in knitting, weaving, spinning and fabric manufacturing are anticipated.