Rajasthan
SVP has state of the art and most technologically advanced units of its kind setup at Jhalawar district of Rajasthan. The facility has 150,000 spindles compact cotton yarn manufacturing capacity and 2400 rotors of Open End Yarn setup on about 60 acres of land. The units have a manufacturing capacity of 45,000 MTPA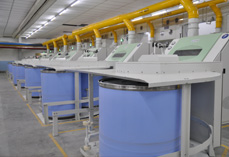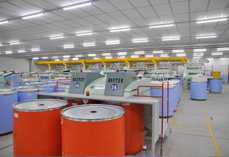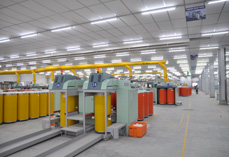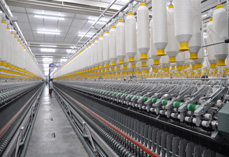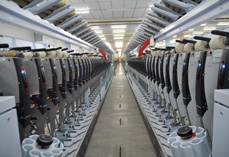 Strategic Advantage of the New Facility:
Rajasthan is a preferred business destination for companies across the world. Abundant natural resources, investment-friendly policies, a vast and unexplored talent pool and a secular environment are some of the reasons why national and international business groups are drawn to this magnificent state.
Policies
A number of innovative policies including the Rajasthan Investment Promotion Scheme (RIPS) announced by the current state government have boosted the investment prospects in the state.
Connectivity
5 KM from city centre
By Air: 12 KM from JhalawarAirstrip
By Rail: 2 KM from Railway station
By Road: 90 KM from Kota
220 KM from Indore
220 KM from Bhopal
340 KM from Jaipur
Oman
SVP has setup a state of the art manufacturing unit at Sohar Free Zone, Oman. The highly automated unit has manufacturing capacity of 150,000 spindles and 3500 rotors of Open End Yarn.
The unit has started production from December 2018.
The plant will manufacture a wide range of cotton yarn and will be exported to China, Bangladesh, Pakistan, Turkey, Egypt, Germany, Vietnam, Portugal, etc.
Features of Projects
First Major Cotton Spinning Unit In GCC Region.
Will Lead To Development Of A Textile Cluster In OMAN.
Backward Integration – Cultivation Of Cotton Can Be Promoted.
Generation Of Foreign Currency Inflow.
Employment Opportunity For More Than 1,700 People.
Social & Economic Development Of The Region.
A Full Fledged Training Center To Be Established At Site For Training Omani Youth, Men And Women.
Multifold Growth in Revenues
Addition of total 3,00,000 spindles and 7,000 Rotors in Oman will Enhance our capacity and result in higher revenues and Margins.
With oman expansion, the company will reach out to new horizons and have wider network globally
Margin Expansion:
Expansion Into High - Value Compact Yarn Product Segment.
State Of The Art Plant, Latest Machine, Automation And Technology To Lead To Better Productivity, Throughout And Margins.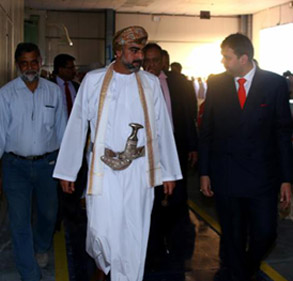 Inauguration of Oman Unit by His Highness Sayyid Taimur bin Asaad bin Tariq Al Said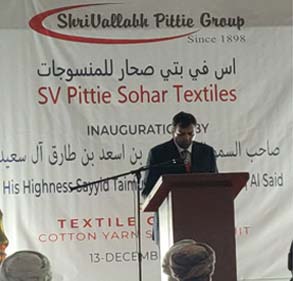 Tamil Nadu
There are three manufacturing facilities located at Ramnad, Coimbatore, and Palani in Tamil Nadu. Facility locations ensure strategic flexibility in operations, working capital requirement optimization and low logistical costs.