ShriVallabh Pittie Group is a 100 years old business group and is a part of one of the first few business communities in India. Established in the year 1898 as trading and broking in metals. ShriVallabh Ramdev Pittie was the founder member of Bombay Bullion exchange.
The group has had a diversified and glorified history of businesses in Finance, Retail, Textile, and Real Estate. However the prime focus of the company has become purely in the Textile industry.
THE LEGACY OF SETH SHRIVALLABH PITTIE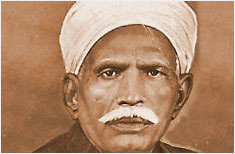 SETH SHRIVALLABH PITTIE
SHRI RAMDEV PITTIE
A journey begins…
The journey began in 1895, when a young 13 year old boy from Nagaur in Rajasthan decided to follow the path destiny had laid out for him. Unknown to himself, the young lad had literally embarked on the journey to make his fortune.
The journey of a thousand miles began with a single footstep
He first walked all the way to Ajmer, from where he caught a train to Hyderabad. He found work there, but soon felt the urge to make his way to Bombay and make the city his home. Once in Bombay his true struggle began. He persevered for years before fortune favored him.
In the year 1898 he ventured into trading and broking in metals and he entered the bullion trade. He formed his first company - - ShriVallabh Pittie, Significantly he also became one of the founder members of the Bombay Bullion Exchange, now called the Bombay Bullion Association, of which the company is still a member.
THE BENEFICIARIES OF HIS SUCCESS – HIS SOCIETY
But business was just one aspect of the life and times of ShriVallabhPittie.He was a keen contributor to society and always led the way by personal example. He did not stop there, but went on to institute many charitable organizations to contribute to the welfare of his fellow citizens from Nagaur.
His devotion and dedication is marked by the fact that during a major famine in Rajasthan, he left all his business activities and personally traveled to Nagaur and went door to door with camel tanks and served water to residents, a memory that all Nagaur residents lovingly cherish to date.
He then built many temples and donated huge parcels of land as GocharBhumi for grazing of cows.The journey that he began has culminated into several individual businesses and a thriving enterprise that is in true meaning a legacy to his endeavors.
His legacy is alive and is sustained in the principles that guide the SHRIVALLABH PITTIE GROUP.