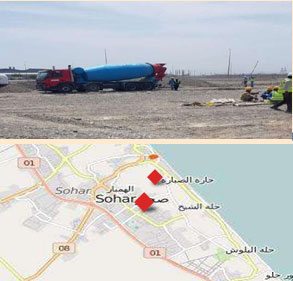 The first phase of project start its operations from November 2018.
The plant will manufacture a wide range of cotton yarn and will be exported to China, Bangladesh, Pakistan, Turkey, Egypt, Germany, Vietnam, Portugal, etc.
Features pf payel
First Major Cotton Spinning Unit in GCC Region.
Will lead to development of a Textile cluster in OMAN.
Backward integration – Cultivation of cotton can be promoted.
Generation of foreign currency inflow.
E.mployment opportunity for more than 1,700 people.
Social & Economic Development of the Region.
A full fledged training center to be established at site for training Omani youth, men and women.
Multifold Growth in Revenues
Addition of 3,00,000 spindles and 7,000 rotors in Oman will enhance our capacity and result in higher revenues.
With oman expansion, the company will reach out to new horizons and have wider network globally
Margin Expansion
Expansion into high - value compact yarn product segment.
State of the art plant, latest machine, automation and technology to lead to better productivity, through out and margins.